Private Driver Nice 24/7
---
---
Private Driver in Nice at your disposal: Stations, Airports, Tourism and All Distance. Book your Private Driver in Nice
Private Driver Nice, My Driver Nice, is available for all your trips in Nice, in the Alpes-Maritimes, on the French Riviera and on request to all of France and Italy. You can have complete confidence in our private driver transport service in Nice.
Our objectives:
Comfort
Service
Punctuality
Trust and confidence
Private Driver Nice – Private driver in the Nice region
Our Private driver company in Nice is located in the very heart of Nice and its metropolis. We offer a wide range of services according to your needs and destination:
Local Private driver travel to and from Nice, Cagnes-sur-Mer, Saint-Laurent-du-Var, Vence, Carros, La Trinité, and the entire Nice Côte d'Azur metropolitan area
Travel on the French Riviera: Monaco, Menton, Cannes, Antibes, Fréjus, Saint-Tropez, etc.
Travel to all over France: Marseille, Lyon, Paris, etc.
---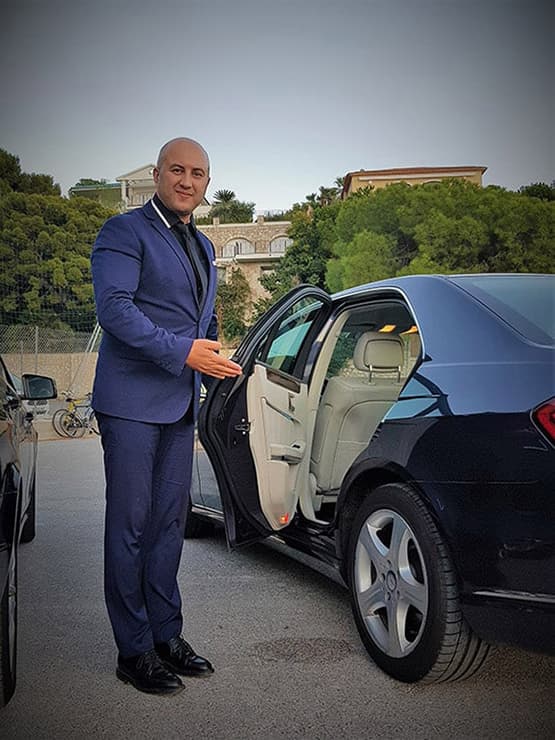 ---
---
---
---
24/7 availability
Our private drivers in Nice are at your disposal at any time, whatever your need or destination
---
Proximity
You choose a local Private driver company in Nice. Our drivers are at your side wherever you go.
---
Safety and security
Our private drivers will ensure your safety throughout the journey and will drive smoothly and safely.
---
Comfort
Enjoy the comfort of our vehicles and the services on board to spend a pleasant moment of relaxation.
---
---
---
---
Private driver in Nice: our Transport Services with private driver
---
With our Private driver company in Nice, we give you access to the entire Nice region, the French Riviera and any distance. Nice is one of the most active cities in France with an international airport, stations connected to all of France, seaside and winter sports resorts, and finally a first-class tourist and architectural heritage. Our Private driver company in Nice offers you the possibility to move easily and quickly through Nice with your private driver. Our drivers are experienced and have a perfect knowledge of the area, access roads and shortcuts. Our service is flexible and will adapt to your needs for an optimal organization of your trips. With My Driver Nice, you will have a private driver on Nice at your disposal and attentive to your comfort and safety.
---
Our passenger Private driver transport company in the Nice region offers you a whole range of services that will adapt to your requirements. If you have a specific request, then you can contact us directly by phone on 07 67 78 10 26 or 06 83 97 86 30, or via our contact form. For a provision, i. e. rental of a vehicle with a private driver for a fixed period of time, you can directly request a quote online.
---
---
---
Book Private driver in Nice
Your Private driver transport company in Nice offers you to book your private driver online. To do so, you can use our online booking module. It is easy to use and ergonomic. This way, you can book your driver in a few minutes and go where you want to go. This ordering tool will allow you to get to your destination whether locally, nationally or internationally. Our drivers are at your service 24/7.
---
Private driver rate in Nice
Our transport company provides you with a vehicle with driver at very affordable prices. Our aim is to make Private driver transport accessible in the Nice region and beyond. You will pay the right price with an unparalleled quality of service in the Nice region. To adapt to your needs, we also have tailor-made packages with the main destinations such as Nice-Méditerranée Airport or seaside resorts.
---
Contact your Private driver in Nice
Our team of private drivers will do everything necessary to guarantee you a quality transport service and a unique experience of comfort. This way, you will travel in a safe environment and with a driver at your disposal. To contact your Private driver in Nice, you can call us on 06 83 97 86 30 or book your trip directly online. If you are alone, in a group, with family or friends, we will offer you the best service adapted to your needs and requirements.
---
---
Private driver in Nice: Transport with driver from 1 to 8 passengers
---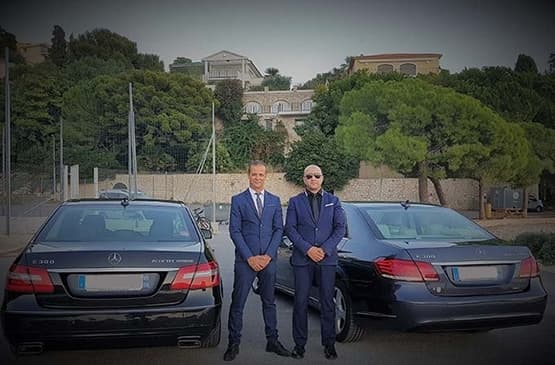 High-end Private driver transport in the Nice regionYou need to travel urgently or planned? Our Private driver vehicles in Nice will be adapted to your project whether you are alone or in a group. Indeed, our service will allow you to travel from 1 to 8 people while ensuring you a great comfort.
Sedan from 1 to 4 passengers
Van from 1 to 8 passengers
Comfortable vehicles and spacious interior
Air conditioning & controlled temperature
Large capacity trunk
Your safety is our priority! Our drivers will offer you a flexible driving experience and anticipate depending on traffic and your itinerary any distance.
---
For your comfort, we also offer you many Private driver services on board that will make your trip a pleasant one while enjoying the magnificent landscapes of the French Riviera.
Tablets
Tourist guides
Magazines
Child/baby seats (on request)
My Driver Nice: The advantages of a serious transport company
---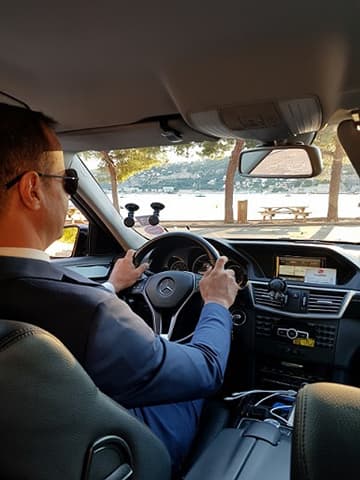 Private driver network and union in Nice. Our strength is to work in network with many private drivers in Nice, in the Alpes-Maritimes and throughout France. This has many advantages. First, you will have the assurance of a Private driver network where quality and experience are of the essence. Secondly, we will be able to handle all your shopping needs, whether it is during the day, at night, on weekends or during school and summer holidays. Finally, if you are in a group with more than 8 passengers, then we will provide you with several vehicles, vans or sedans. Thus, we will transport you to Saint-André-de-la-Roche, Villefranche-sur-Mer, Tourrette-Levens or, by Private driver, to Nice Airport, the stations or Lyon, Marseille or Paris.
Indeed, the strength of a network of private drivers is an imperative to be prepared for any eventuality. If you have a travel project in Cagnes-sur-Mer, Saint-Laurent-du-Var or Marseille or Toulon, you need reliability. And that's why our team and network is at your service 24 hours a day, 7 days a week to make sure you leave and arrive on time. This is especially important if you have a flight or train to catch. That is why you can have total and unshakeable confidence in our services.
---
Professionalism
We are in a quality approach. That is why we will demonstrate professionalism and provide you with a top-of-the-range service on the roads of the Alpes-Maritimes, France and Italy. Our private drivers will be well dressed and we make it a point of honour to maintain respectful, friendly and discreet relationships with our customers.
My Driver Nice: Seriousness and trust
---
Punctuality & quality
Starting on time and arriving on time are our objectives that we meet on a daily basis. If you have an appointment in Cagnes-sur-Mer, Saint-Laurent-du-Var or Vence, you will be assured of being picked up and arriving at the agreed time. This also includes Private driver races from Nice to all over France. We will respect your schedules and this is proof of our professionalism.
My Driver Nice: Comfort and punctuality
---
---
---
My Driver Nice: services adapted to each passenger
---
Your satisfaction is our goal. Because we are aware that every passenger with a positive experience is the beginning of a collaboration. That is why our Private driver  company in Nice will do everything possible to ensure that our service is in perfect harmony with your request and your objectives. We offer you to drive you on demand, any distance, and by providing you with a vehicle with driver.
---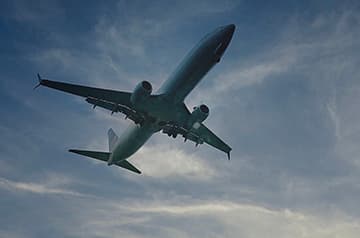 ---
Private driver Nice-Méditerranée Airport
Nice-Méditerranée Airport is the 2nd largest in France just after Paris airports. There are many connections with the whole world and this makes it a must for your travel plans. My Diver Nice will then be your partner of choice for your trips between your home, business premises and the Nice airport platform. We will be at your side both on the outward and return journey according to your schedule. In addition, we offer you a simple, clear and efficient solution from anywhere in the city, from boulevards Cimiez, Saint-Roch & Bischoffsheim or the municipalities of Carros, La Trinité or La Gaude.
---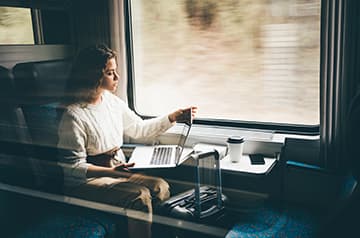 ---
Nice-City & Saint-Augustin Railway Stations
Our service will be perfect for your transfers with any train station in the Nice region, Alpes-Maritimes and all over France. Our service will make you more reliable and you will also earn money by saving on the parking lot of the station. We will pick you up at Boulevard de Cessole, avenue de Branlocar or Ray then we will send you to your destination to take your train to Marseille, Paris, Toulouse, or whatever your final destination. We also offer this service from Saint-André-de-la-Roche, Villefranche-sur-Mer, Tourrette-Levens and all the Alpes-Maritimes.
---
---
Shuttles all over French Riviera
The French Riviera is a Mecca for tourism in France and around the world. Nothing better than a private driver who knows perfectly the cities, towns, villages and seaside resorts of the region. Our advantage is that we offer adapted prices for your trips with the different localities. Thus, we will drive you to and from Monaco, Menton, Antibes, Cannes, Saint-Tropez or Fréjus. We also make shuttles with Italy. This list is not exhaustive, do not hesitate to consult in detail our various offers. We will drive you where you want and this any distance 24h/7d.
---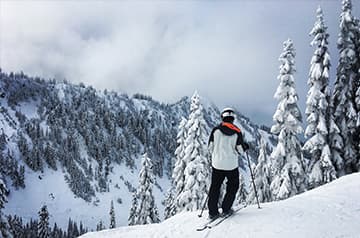 ---
Transportation from Nice to Auron, Isola 2000, Valberg, La Colmiane and all the Alpes-Maritimes
he Alpes-Maritimes department is one of the most beautiful ski areas in France and around the world. You will be surprised to see that a few kilometers from the most beautiful beaches of the Côte d'Azur are Auron, Isola 2000, Valberg or La Colmiane. You will be able to combine pleasure of the sea and pleasure of the snow. Our vehicles are perfectly adapted to drive you quickly and safely to all the ski resorts in the Alpes-Maritimes and all the French and Italian Alps. Enjoy our service of excellence that will take you from Nice and its region to hotels and ski slopes.
---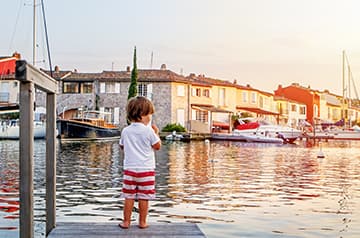 ---
Business, Marriage & Tours
To offer you comprehensive transport services, we have developed specifically for our customers a provision. This means that you can rent our driver and vehicle for a specified period, an hour, a day or more. This type of service is ideal if you need to make several appointments and meetings as part of your professional activities. In addition, we offer a vehicle decorated and dressed for your wedding to transport the bride and groom and / or guests. Finally, we will make you discover the region and the various tourist attractions aboard our vehicle.
---
Promenade des Anglais
Château de Nice
Musée Matisse
Musée National Marc Chagall
Vieux-Nice
Baie des Anges
Cimiez
Musée d'Art moderne et contemporain
Parc Phœnix
Cathédrale Orthodoxe Russe St Nicolas
Palais Lascaris
Cathédrale Sainte-Réparate
Basilique Notre-Dame de l'Assomption
Villa Masséna Musée
Opéra de Nice
Musée des beaux-arts
Monastère de Cimiez
Fort du mont Alban
Château musée Grimaldi
Mont Boron
---
Découvrir Nice en VTC
Thanks to My Driver Nice, discover Nice, the cultural and economic capital of the French Riviera. Located only about 30 kilometres from Italy, the Alpes-Maritimes prefecture is the second largest city in the region after Marseille, with more than 340,000 inhabitants in 2015. The city is a rich and exciting city in many ways. It has a very important cultural heritage. At the level of religious buildings. Examples include the Sainte-Jeanne-d'Arc church, the cathedral of Sainte-Réparate in old Nice, and the Sainte-Croix chapel, in Baroque style, listed as a historic monument in 1987. It is a beautiful city, which also offers many exciting buildings and public places to visit. For example, you can admire the magnificent Place Masséna, enjoy the greenery of the botanical garden, the castle hill park, or Phoenix Park, which includes a pond and a tropical greenhouse. Obviously, Nice means Promenade des Anglais. Thus, along the Baie des Anges, this magnificent avenue, 7 kilometres long, allows you to admire the Mediterranean, enjoy the wide beach, sumptuous historical buildings along the road (the famous Negresco for example), a comfortable bicycle path. The city also benefits from many cultural opportunities. It is the second most museum-rich municipality after Paris. Thus, you can visit the Fine Arts Museum, the Navy Gallery, or the Matisse Museum, which retraces the entire artistic career of the famous fauvism master. It should be noted that the city is of course a key economic centre in the region. In addition, you will find many activities, as well as important transport hubs, such as Nice-Ville or Saint-Augustin stations, and Nice-Côte d'Azur airport, the third largest airport in France in terms of passenger numbers. So, with our company, enjoy all the wonders and opportunities of the Côte d'Azur capital. Enjoy the best Private driver services, at a very affordable price, for your visit.
Our quality approach
Our drivers are experienced and hand-picked. We have the will and the vocation to improve every day in order to offer you an even more qualitative transport service the next day. In order to help us in our approach, we warmly invite you to leave us as sincere an opinion as possible. He will have the greatest attention of our team and will be treated as such. Moreover, let us know your satisfaction, this is our greatest reward.
---